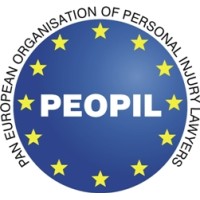 On the occasion of the Conference on Product Liability and Mass Claims on May 12 and 13, 2022 organized by PEOPIL, Solenn Le Tutour will speak alongside Anthony Tarricone (Kreindler) and Mark Harvey (Hugh James) on the compensation of victims of international air accidents.
She will address, in a spirit of comparison with common law and American law in particular, how French law operates in the search for evidence of fault, the determination of jurisdiction, forum non conveniens, the applicable law.
The particular example of the civil and criminal litigation against Boeing following the two tragedies caused by the Boeing 737 Max (Lion Air flights 610 and ET 302 Ethiopian Airlines) in which Le Tutour Avocats acts for several families of victims, will be more particularly addressed.